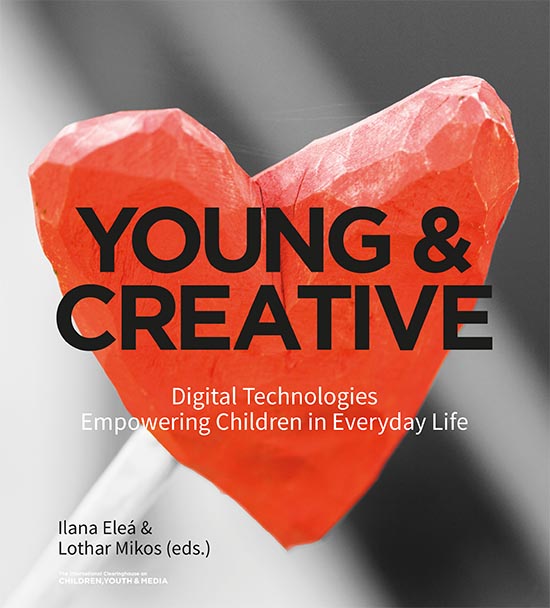 Kim, Kyounghwa Yonnie (2017). "Exclusively for
Keitai
: Literary Creativity of Japanese Media Youths" in Ilana Eleá and Lothar Mikos (Eds.) Young & Creative.
Digital Technologies Empowering Children in Everyday Life
. Gothenburg: Nordicom. pp.91-101.
【ABSTRACT】This paper explores a Japanese case of digitally-empowered literature called "keitai shosetsu" (mobile novel), a form of user-created novel written and read exclusively on the mobile platform. Despite a skepticism on the quality as pure literature, it successfully proved its social role as a source for new creativity and demonstrated the power of young females as an active drive and savvy consumers of new technology. Based on an ethnographic research with authors of keitai shosetsu, the paper will focus on the insider's perspective of the phenomenon, as a way to grasp the future of mobile media as a creative tool.
もはや十年以上追い続けている「ケータイ小説」をトピックにする論文が、世界の若者メディア文化を紹介する論文集に掲載された。商業的側面ばかり注目すれば、ケータイ小説なんて過ぎ去ったトレンドに見えるかもしれない(実はそうでもない)。しかし、モバイル・プラットフォームと創造性という観点からはずっと興味深くて見つめ直さなければならない現象だと考えている。エスノグラフィーは古いままなのは恥ずかしい。だが、この論文には、ケータイ小説をめぐる多角度の検討結果、たとえば、社会的批判や文化的意味から、内部者の視点と歴史的考察にまでいままでの成果をコンパクトにまとめている。
最初からオープン・アクセスとして企画した本なので、
ウェブサイト
でほかのチャプターを含め、無料でダウンロードできる。私の論文のダウンロードはこちらから→
 http://www.nordicom.gu.se/sites/default/files/kapitel-pdf/07_kim.pdf
<!테스트중-- AddThis Button BEGIN -->